How to Recover from Valentine's Day
The chaos has passed, and it's time to gather your bearings. Just as runners need recovery time after a marathon, florists need to follow these steps to best recover from Valentine's Day.
Sales Assessment: What Worked and What Didn't?
Even veteran florists need to take time to assess their sales after Valentine's Day.
Assessing your sales after Valentine's Day, or any holiday, boils down to sorting through what worked and what didn't. For some, it also includes who worked and who didn't. It's evaluating your shop's game plan, your holiday goals and where the final quota fell within those margins.
In order to properly assess your Valentine's Day sales, consider these factors.
1.) Evaluate your original goals. These should have branched off your previous Valentine's Day assessment. If you met your goal, or better yet, exceeded it, document what strategies proved effective to your shop's productivities. If the outcome fell short, identify the performance gaps.
Your P.O.S. system is there to help make the calculations for you. If you haven't yet, check with your accountant or a representative from your service provider. Keeping track of your holiday numbers and assessing your sales is one way you can better recover from Valentine's Day.
2.) It is equally important to evaluate your promotions and marketing strategies after Valentine's Day. For both sales and marketing strategies, it is important to view the process, check to see what worked and what is still in need of adjustment.
This procedure should be done after every major floral holiday. It is a starting point for prep, inventory purchasing and the overall basis for holiday prep and recovery. When you keep the proper records, both pre-and-post holiday prep and recovery become that much easier.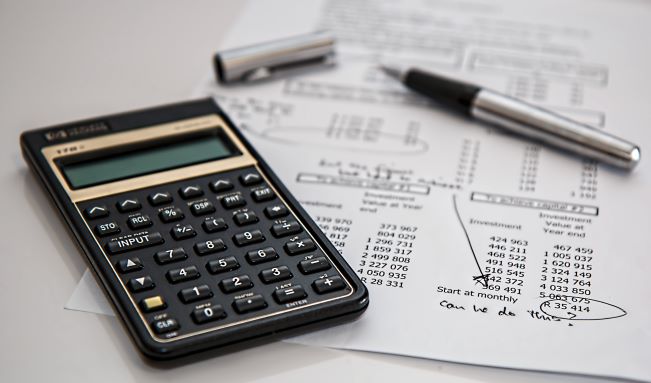 Ways to Get Ahead of Holiday (Prep and Recovery)
Branching off your sales assessment, there should be a record of any products or florals you had to scramble to get last minute. It is important to factor in whether you were you procrastinating or just waiting for the best deal.
If you are looking to get the most bang for your buck when it comes to holiday prep, you must do your homework. Would buying more from your wholesaler's online platform(s) have saved you time and stress?
The answer is yes. Here's why.
1.) It is important to engage with your wholesaler regularly, both online and verbally. Your wholesaler is there to remind you about what is popular for the season (and holidays), and we offer discounts. Discounts are often promoted on our websites, through traditional marketing and even on social media.
Only you know what you scrambled to get at the last minute before Valentine's Day this year and what it cost you (both figuratively and literally). Your sales assessments will attest to that. This is just one reason why early buying and monitoring discounts ahead of time will help make Valentine's Day recovery go much more smoothly.
With that in mind, there is a lot to say when it comes to last-minute holiday buys.
2.) While last-minute buys from your wholesaler may have saved you from a Valentine's Day disaster, it is important to make sure those last-minute purchases are recorded to revisit the following year(s).
In fact, every major holiday should have a file of previous years' assessments. The more time spent ahead of the holiday results in a better-ran business. It is important to understand that you can NOT rely on last-minute buys to save you, but they can benefit you when approached properly.
If something falls through and your wholesaler has sold out on the products you need, you can end up with a major mess. It is important to keep your communication and eyes out for your wholesaler's deals, but you should never get caught empty-handed for waiting too long.
If underbuying is not your problem and overbuying is, have no fear. You can recover if you reuse and repurpose your left-over inventory the right way.
Reuse, Repurpose, and Recover - After Valentine's Day
Valentine's Day recovery often involves getting your shop back in order. This includes spring cleaning. Spring cleaning includes changing displays, checking your inventory, preparing to place orders for Mother's Day and ensuring everything is documented.
Spring cleaning is one way of making sure your shop is off to a fresh start to recovery. Don't forget to check with your wholesaler to see if they have any discounted product, because they may be spring cleaning too.
One major spring-cleaning tip involves ridding your shop of any excess inventory from Valentine's Day. This will make recovering easier.
1.) Reuse What You Can.
Your Valentine's Day containers may not fit into the Mother's Day color scheme, but if you can, reuse your more versatile containers for Mother's Day designs. They can also be used for birthday arrangements and everyday designs. Additional products that can be reused after Valentine's Day are your hardgoods, foam and some florals.
Obviously, your overstock on flowers can't be used in Mother's Day designs, but that doesn't mean they have no use. Orders made days after the holiday can utilize these repurposed flowers, but that is not your only option.
2.) Repurpose Product Before You Lose It.
Consider repurposing these flowers for a wedding following the holiday or deliver flowers to a local charity or church. Advertise your gift on social media. Remind your consumers that flowers are used to share smiles and for any occasion, not just for Valentine's Day.
You can even turn these designs into "Thank You" flower arrangements for the people who helped get you through Valentine's Day. This can include vendors, employees, friends, volunteers... You name it. You don't want a bunch of bad flowers in your shop.
You use (or repurpose it) before you lose it!
3.) Recovery May Include Some YOU Time.
The burnout is so real after Valentine's Day. We all feel it. Don't feel any shame in taking a few days to yourself or even taking a vacation. Plan a trip ahead of time, wing it or have a staycation at home. Self-care and preserving your mental health are vital to your shop's overall wellbeing.
Take into consideration that your employees may need some time off too. Now's the time to offer it, because brides start ramping up in the springtime!
Although recovering after Valentine's Day may feel like a job in and of itself, the result of properly assessing and organizing your shop will pay off drastically.
Even if your shop suffered some roadblocks this Valentine's Day, be sure to focus more on what is ahead of you. You can't change the past, but you can take the steps needed to make your shop's future more successful.
Our wholesale florists at Hardin's Wholesale Florist, Inc. in Liberty, NC are here to ensure you have everything you need to properly reset and recover after Valentine's Day. Everything from florals, ribbon and containers, we have you covered!