Flower Trends Forecast - The Flower Experience
---
The Flower Experience

The trend "The Flower Experience IRL" explores how in-person experiences using florals as the connector can enhance the consumer's everyday life.
There is a dramatic shift between what post-pandemic life looks vs pre-pandemic life in a myriad of ways.
This dramatic shift has brought about a deep desire for more connection.
Connection that exists IRL – "in real life." The digital connections created out of necessity no longer satisfy our soul.
Now more than ever, we understand the importance of being together and crave personal interaction.
Current Trend Sponsors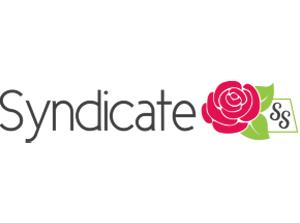 63 percent of consumers want to be part of an experience where they learn something new.

The truth is, consumer expectations are transforming experiences into remedies for the challenges we face as a society. Brands need to be cognizant of this demand in order to create truly exceptional events that resonate with people on a personal level.

Over the past few years in the US, consumer spending has shifted dramatically with 4x more spending dedicated to experiences rather than physical goods.

The experience economy is projected to be worth $12 Billion by 2023.

"Against a backdrop of global unrest and financial crisis, celebration offers the respite so desperately needed in 2024. An escapist desire dominates, but is coupled with a search for authenticity. This drives a fresh and honest take on who we are, what we want to celebrate and how." - Ruth Kelly, Trend Editor for Trend Bible

"Research into happiness suggests that a planned pleasant experience is more enjoyable than acquiring a physical object."

-Jenny Rogers, Washington Post



Statement celebrations come in all sizes, from micro events to over-the-top.

The ultimate goal is to create an unforgettable and instagrammable experience - one that is original and authentic.

Enter the statement celebration trend! Stretch your creativity and have some fun!

As consumers continue to reconnect post-pandemic, a significant opportunity exists for those in the floral industry to create experiences that connect community with nature.

This type of experience will allow the consumer to flex their creative muscles, as well as connect friends and family with flowers and fun! While this idea isn't new, it continues to provide the consumer with a floral experience the way Mother Nature intended. Up close and personal.
Activation Idea One

Events are back and a desire for abundance is noted - particularly in lavish, impactful floral displays. A floral arch is a great way to create an organic, freestanding asymmetric arrangement. Use it to create a wedding alter, highlight a display area or frame a doorway.




Activation Idea Two

Consumers are looking for ways to make micro-celebrations a statement as well. Pre-made kits or bundles that accentuate tablescapes or provide a floral backdrop for pictures are exactly what the consumer needs to make their event stand out.

Activation Idea Three

Remember consistency is key with your audience. Offering workshops and other ways to connect people with flowers regularly throughout the year allows the consumer to develop a habit around how and where they interact with friends and florals.

Activation Idea Four

Think about collaborating with another complementary business where you can both leverage each other's social media and client base. Conduct a corporate workshop as a team building experience or set up a workshop at a bar or micro-brewery. The ROI is there if you know how to capitalize! For a community-minded twist...add a philanthropic component!
---
Introducing IFD's New Flower Trends Forecast
Today's consumers are overstimulated and bombarded with information and capturing their attention has become extremely challenging. Consequently, businesses in the floriculture space require new resources and actionable insights to cut through the constant noise in the ever-changing digital world.
One such resource is the reimagined Flower Trends Forecast from IFD. This ongoing resource housed exclusively on digital channels is designed to inform, inspire and activate the industry to capitalize on leading consumer lifestyle trends.Every two months, the Flower Trends Forecast will introduce a new consumer lifestyle trend sponsored by both fresh and hard goods suppliers. With each consumer lifestyle trend, the forecast will demonstrate not only how the trend fits within the floriculture space, but also how businesses selling cut flowers, plants and floral supplies can translate the trend to drive increased revenue. "Translating the trend" is primarily what sets IFD's trend forecast apart from other industry reports.