Trending Flowers for Valentine's Day
It's the most popular time of the year for roses, romance and heart-shaped chocolates. Most couples embrace Valentine's Day, while some single souls at home alone during the holiday festivities aren't as warm and fuzzy to the celebrations. Regardless, the celebration is far from stopping. Meaning, these trending flowers for Valentine's Day should be toward the top of your Valentine's Day checklist.
Clear the air and release the burden of buying at the last minute. Of course, Valentine's Day isn't the time for experimentation, but there are some new and rising trends in floral choices that should be practiced in your shop this Valentine's Day and not avoided until after.
When collecting your must-have products for Valentine's Day rush, consider the following for alternatives and additions to your inventory.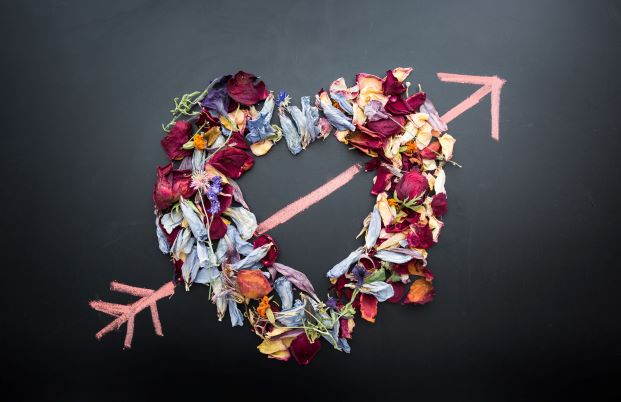 What You Know and How it is Changing
It is no new knowledge that roses are the hottest selling products on Valentine's Day. You could easily survey strangers who have no experience with the industry and come to the same conclusion. It is some basic knowledge of what is already known about the holiday.
How is this basic knowledge changing? With every generation comes a new preference and a new desire to make their mark on existing traditions. With that in mind, some small changes need to be recognized ahead of your holiday ordering.
The modern-day buyer seems to be drawn to a more unusual look. Many even gravitate to a mixed design. If you keep some on hand, you'll attract the more unique consumer.
Throughout the year, plants' popularity has grown immensely in the hearts of consumers. However, do not budget for plants during Valentine's Day. It will not be the focal point for your orders. If you have some in the shop already, you might sell them, but don't go out of your way to seek out a plethora of options. It is not on this year's trending Valentine's Day wish list.
With all that considered, your consumer will be on the lookout for longer-lasting florals. Remind the buyer that they'll get more from their purchase. Everyone likes a good deal. One beautiful and always a popular option is the orchid. They draw in both the traditional and more contemporary eye.
Now that you know your platform for Valentine's Day designing is changing, it's time to consider what changes need to be made or what may need to be tweaked on your next order.
The Flower Frenzy
It's all fun and games until your flowers change. Suggested add-ons for your Valentine's Day checklist include dried and bleached/dyed flowers. That's right! In a generation full of shabby chic looks and rustic styles, refurbished and worn designs are in more than ever before.
Tropical flowers are among the new additions to trending Valentine's Day flowers. Specifically, two popular tropical florals are protea and sun palms. Some new alternatives when it comes to traditional Valentine's Day flowers include ranunculus instead of roses, and fringe tulips instead of typical tulips.
Trends can often be found and differentiated by color. One source we base this trend on is the Pantone Color of the Year. This year's color is "Classic Blue." Since blue is not a typical Valentine's Day color, consider purple as an alternative. You have to have blue to make purple, after all. Purple roses are a great option that still incorporates the traditional Valentine's Day staple flower.
In fact, it is smart to purchase a variety of rose colors in bulk. The focus on rose meanings has become increasingly popular for the coming year. Red represents romance. Yellow is meant to convey friendship, and pink is perfect for those soft, feminine designs.
This concept extends into other accessories. It includes both containers and ribbon. Texturized ribbon is what seems to be taking force over traditional styles. Some ribbon examples to include are burlap, linen and muslin options.
The same can be seen with containers and vases. Novelty has lost much of its desirability. Ceramic vases can be reused after the holiday, and ceramic vases with decals, hearts and sayings are popular choices for the holiday itself. Colored glass is a desirable choice and is typically perceived as more upscale than clear glass. Anything unusual or unique is a modern-day crowd pleaser.
The Floral A-List
For your Valentine's Day 2020 floral A list, consider some of your classics with some trendy, alternative options.
Among the classic flowers that can be used as alternatives for Valentine's Day are spray roses. It gives all the feelings of romance and the desired Valentine's Day style but gives more room for creative freedom, as they can be paired with many floral varieties. Red, white and pink spray roses are among the most popular Valentine's Day options They are traditional enough yet still offer variety.
A floral that is at peak season for the holiday is the tulip. Tulips are offered in your traditional Valentine's Day colors such as red, white, pink and purple. Another bulb flower that is gorgeous and trendy for the holiday is the hyacinth. It has a beautiful scent that makes it even more of an ideal choice.
Ranunculus has been popular at Valentine's Day for the past few years. It is a toss between beautiful and traditional with a modern style, and it is well received among many generations. It is additionally important to have some options for your clients with a bold design preference. Gerber daisies are a great option. These flowers have such a soft and dainty look, but when paired right, they can make a beautiful statement.
Among the other favorite trending Valentine's Day floral finds is the daffodil. It's classic. It's feminine. It's loved by many. Offering daffodils as a Valentine's Day floral option is ideal for the 2020 Valentine's Day style.
For any questions you may have on trending flowers and styles for Valentine's Day, talk with our team at Hardin's Wholesale Florist, Inc. in Liberty, NC. We are here to help ensure you get the most success out of the holiday. Staying educated on what is trending for the time in both product and style will help with your shop's overall success, beyond the holiday and throughout the year.