Trending Styles for Easter and Spring
As a holiday, Easter has changed. Easter was once a holiday involving church, hidden eggs and candy treats, new outfits and a large meal with family. The Easter of the past was a time for florists to provide large lily orders for churches and other gatherings and corsages for the ladies to wear.
Florists may still have these types of orders, but the occasion of Easter and the corresponding arrival of spring brings other exciting opportunities for florists in today's market.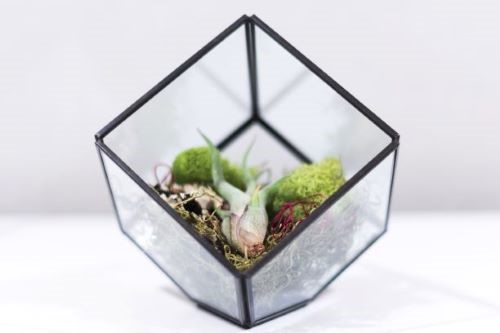 Trending Styles for Spring Containers
For this spring, pastel colors are more of a medium tone with stronger color. Look for terra cotta pots and color-washed containers. Colored glass vases are another smart choice for today's market.
Instead of handwoven baskets, select baskets with texture, stamped color, patterns and eclectic, untraditional weaves. Novelty containers with cute sayings and interesting words and phrases are still being seen in the marketplace. Easy grow pots with texture, garden wording and catchy phrases are also chic and useful for today's buyers.
Trending Flowers and Greenery
Spring brings out the bulb flowers like iris, hyacinth, tulips and daffodils in rich, gorgeous colors. Other spring flowers like peonies, sweet peas, dahlias and clematis are now all the rage, as this generation looks for less accessible flowers that their parents either did not have or could not get.
Spring is a challenging time for greenery. The verdure is more sensitive and tends to droop easily this time of year. When the more sensitive foliage is in the growing season, play it safe and stick to the standards.
Consider soft, trailing foliage like ivy or primrose to pair with a hard, glossy foliage like magnolia or salal. The combination is interesting and gives a more desirable finish.
Painted bulb plants are very popular for this year. It may be a fad. Then again, succulents were thought to be a fad yet are still going strong. Certain varieties are being painted to add color and interest to the garden and the home. Succulents and painted bulb plants are great for gifts.
Another interesting and unexpected gift option is tillandsia. These air plants are easy to care for and can be offered painted, plain, in a container or not.
Getting Ready for Spring
Once Valentine's Day has swept out of the store until next year, get your spring campaign ready. It is getting harder and harder to capture springtime dollars, so don't miss a moment.
Hosting a springtime party in your store is a great way to unveil your spring designs, containers and options. Advertise in-store and online for this event. You can even encourage your customers to bring in their own plants, so you can help them add color or choose new containers to usher in spring.
Compared to last spring, not a lot has changed. The colors are a bit different, but most retailers and product developers are playing it safe. There is a noticeable growth in the plant industry. More of the younger generation have jumped on the plant bandwagon.
For those who aren't ready to make a big commitment yet still have the desire to care for and nurture something, exotic easy-to-care-for plants offer a living companion that isn't too demanding.
Building Relationships to Build Your Brand
Building relationships within your community is essential for building your brand. Find ways to join your community for events and special occasions. Showcase your designs whenever the opportunity arises. We would also like to encourage you to expand your relationship-building to us. We want to get to know you, so we can better accommodate your needs.
We offer a variety of flowers that we may not carry all the time and some varieties we may not carry until someone asks us for the specific type. We are always glad to do what we can to get you the flowers, greenery and other materials you need.
Mixed boxes and variety packs may offer something different that you may not have selected on your own. A discovery of different or unexpected flowers or greenery can sometimes lead to a new design inspiration, so keep an open mind.
We want to offer you our personal service, whether you buy online or visit one of our locations. We will work with you to find items that allow you to create a style that reflects the trends but is still recognizable as your brand. We want you to be happy because how well you do with our materials is a direct reflection of how we are doing, so contact our wholesalers at Hardin's Wholesale Florist, Inc. in Liberty, NC today.