Products Your Shop Needs for the Holidays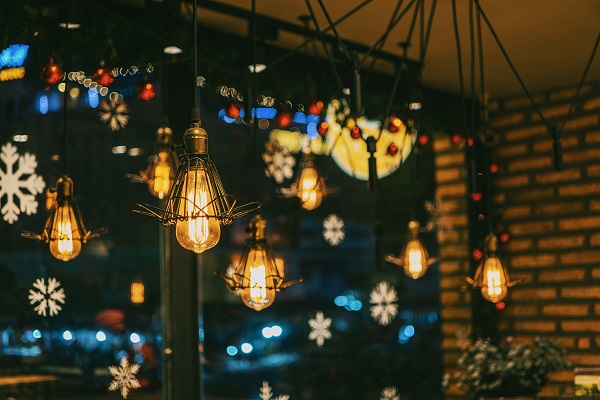 Santa's elves are hard at work prepping for the holidays, as we all should be. The dates haven't changed, but the holidays are coming sooner and sooner every year. We haven't even made it to Halloween, and Christmas trees are already being sold in stores. Make a list and check it twice with these must-have products your shop needs for the holidays because Santa is coming to town.
Santa watches children's behavior all year, so he can sort through who is naughty and who is nice. For the holidays, it is best to refer to past records to see what went well, what didn't and what could be improved, all while considering new and rising trends.
Reds and greens are a given holiday color palette. It is consistently popular, and it appears to remain that way. However, other colors do come into play. Many consumers are looking for more unique styles that take a step away from the traditional while remaining festive in its overall style.
Spruce up your style and prepare your team because the holiday train is starting to board, and it is moving fast. All aboard the holiday train. Let our wholesalers at Hardin's Wholesale in Liberty, NC help make the transition a little easier with these must-have products your shop needs for the holidays.
Containers
Contain your excitement because it is so easy to go overboard on holiday shopping. That is why preparation is so important. Although we can give you advice on what you should stock, only you know what sold successfully in your shop this past year. Communication and preparation are your pathway to a smooth holiday season.
It is important to compare. Compare your previous records with the estimated hopeful increase in buyers. Contrast the past year's trends with this year's trends. After evaluating your list (of information), prepare your inventory because buying early gives you more of a variety to choose from. You don't want to be stuck with the leftovers.
The key to any flower arrangement for the holidays is the accessories incorporated in. One of the most important accessories starts at a flower arrangement's core, its foundation. Unless your client requests a hand-tied design, it is important to offer options when it comes to containers. Some must-have containers for the holidays include popular holiday shades. Greens and reds are given options, but there are other containers that prove essential for the holidays.
The Christmas season is surrounded by giving, glitz and glam and all things magical. Consider gold when buying containers for your holiday arrangements. Gold vases and containers have grown in popularity. Their popularity could be due to their shimmery feel, or perhaps, it is found in their wide range of uses.
Their gold design pairs wonderfully with the red floral shades of Christmas, but gold containers can also be reused for glam birthday designs and more formal events. This makes gold vases and containers a must-have choice for holiday prep.
Popular Florals and More
Choosing florals that work with popular holiday color schemes is one way to better prep for the holidays. Red and green are givens for Christmas trees. Blues and whites are for snowy nights, and silvers and golds go with the bold styles of the holidays.
Poinsettias are a constant floral topping the charts of holiday floral forecasts. A holiday staple, poinsettias are often in high demand for every flower shop during the winter season. Potted or incorporated into designs, poinsettias prove cost affective for holiday inventory.
Of course, it is important to consider the traditional go-to flowers, such as roses, for holiday arrangements, but with every generation of buyers, there comes a different generation of design styles. Modern holiday designs tend to be enhanced to fit with living trends. With Christmas offering up beautiful shades of red floral, consider some alternatives to fit 2019's floral style. Forced bulbs such as paperwhite narcissus, tulips and amaryllis may be the alternative floral choice for more modern designs.
It is important to plan out your regular purchases along with florals for alternative designs. When ordering for pre-holiday prep, consider your pre-greened holiday centerpieces, such as evergreen trees. They allow you to add diversity to your designs and décor. Plus, they help cut down on labor costs. They are attractive to the consumer for their overall charm and diverse nature, and they are easy to personalize their design and send out in a flash.
They are long-lasting products for your shop, and they can be designed to meet your buyer's preference. It is important to remember that not all products are listed online. Be sure to visit our retail location for more of our available products.
Although the color and style of your florals are important, what makes a holiday arrangement a holiday arrangement is the accessories incorporated into its design.
Accessories
Among the most popular designs include their holiday accessories. With each design comes a variety of design styles, today's generation leaning more toward a twist on the traditional.
Along with alternative color schemes are alternative accessories. Ornaments and bulbs in shades of blues and purples are increasingly popular. Clean, natural designs are go-to choices, but designs with some personality (I.e. color and flair) are also making their way through the consumer mind.
Natural, picked-from-the-garden designs are what seems to be drawing in the millennial eye, but when it comes to the holiday season, bold and nontraditional is the way to go. No age can block the power of nostalgia during the holidays. The magic of the holidays is undeniable.
Wirework also gives you the opportunity to accessorize a holiday design, but you can't forget to tie the knot of the final product.
Ribbon
No holiday design is truly complete without a bow to finish. This means it is essential to include a variety of ribbon into your holiday inventory. Be sure to include different shades and textures. Pink, purple, blue, gold and the traditional Christmas colors of sheer and chiffon ribbon are just a few essentials.
Ribbon is useful beyond the holidays. This means there is never too much. It is useful when trying to transition a more traditional arrangement into a festive design or to personalize a design at any time of the year. They can also be used to personalize holiday wreaths and centerpieces.
Now's the time. Make a list and check it twice. To beat the rush of the holiday season. Be sure to order the products your shop needs for the holidays early. If you can't find what you are looking for on our website, be sure to reach out or visit our retail shop for additional products. We are here to help you prepare, so you can make the most profit out of the holidays.